Home » Departments » Chancellor
Chancellor's Office
John Weispfenning, Ph.D.: Chancellor, Coast Community College District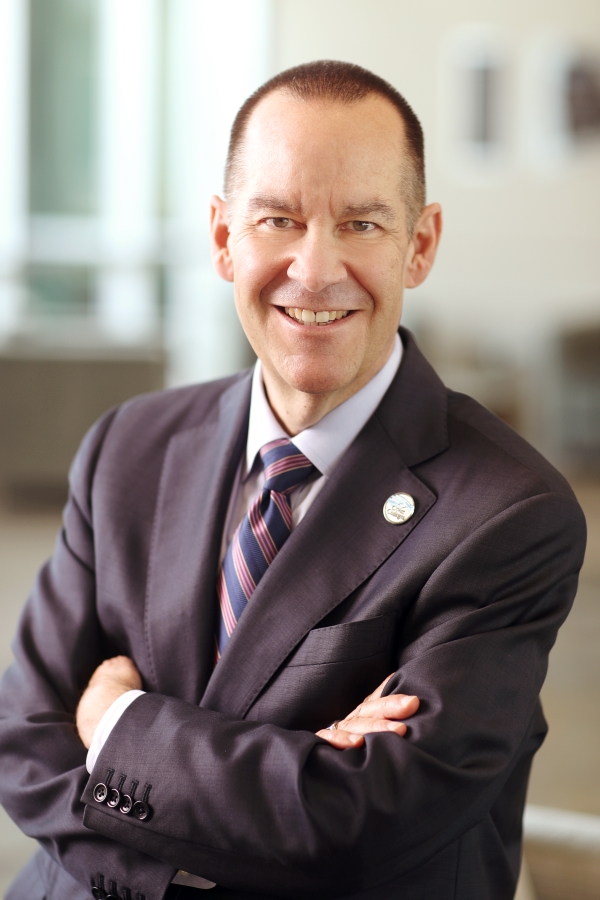 Download printable image
The Chancellor's office oversees a number of district-wide operations that are centralized for efficiency, allowing the District's colleges to concentrate on instruction and student-oriented activities. Among the functions housed at the District's headquarters in Costa Mesa are employment, payroll, benefits, purchasing, general accounting and budget, maintenance, and data information systems.

Dr. Weispfenning, former President of Santiago Canyon College, Orange, California, and Vice President of Instruction at Orange Coast College, is the author of two dozen plus scholarly publications and papers related to working with media organizations, processes, and content. Dr. Weispfenning has been noted for his published work in the Journal of Communication, Mass Communication Quarterly, and Mass Comm Review and brings his experience as a journalist and broadcaster with radio stations throughout the Midwest to the Coast District.

The native North Dakotan has years of experience in and knowledge of the California Community College System. Dr. Weispfenning served on the Executive Board of the California Community Colleges Chief Instructional Officers and on the Executive Board of the Council of Chief Librarians of the California Community Colleges.

Dr. Weispfenning received his doctorate from Purdue University and earned his Master of Science in Communication from North Dakota State University. He also earned a Bachelor of Science in Mass Communication from Minnesota State University, Moorhead.
---
Important Pages