Home » Departments » Chancellor » Public Affairs
Public Affairs
The Public Affairs department is part of the Executive Wing (Chancellor's Office) that also includes the CCCD Foundation and Board Office. The Public Affairs department provides support for advancing the mission of the district and colleges though internal and external communications, marketing, community relations, and media relations. The Public Affairs department aims to build and maintain strong relationships with internal and external stakeholders and is responsible for ensuring that the public is informed about the District's priorities and policies.
Erik Fallis: District Director of Public Affairs, Marketing, and Foundation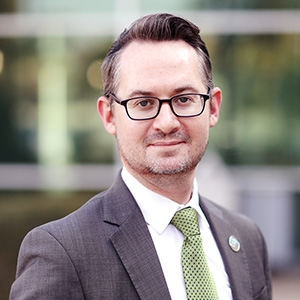 Fallis began as District Director of Public Affairs and Marketing for the Coast Community College District in July of 2019. He has served as Executive Director of the Coast District Foundation since that time and additionally serves as the Secretary to the Coast District Board of Trustees.
Fallis previously worked for ten years in the California State University Office of the Chancellor in a variety of communications, advancement, and operations management roles. He began his career as a staff member in the California Governor's Office.
Fallis is a proud product of California public higher education, earning a Master of Public Administration from CSU Long Beach with dual Bachelor of Arts in Economics and Political Science from CSU San Bernardino.
Fallis lives in Long Beach, California, where he serves as vice president of the Long Beach Civil Service Commission.
---
Contact Information
(714) 438-4605
efallis@cccd.edu
---